Upson County
In Upson County, Beyond The Bell works under the state-funded PIPP Grant (Partners in Prevention Project) to provide prevention services to address alcohol and marijuana use among youth. We are located in Region 6 of the PIPP Project.
Please take our Intercept Survey
Stay up-to-date with Beyond the Bell in Upson County by following us on Facebook!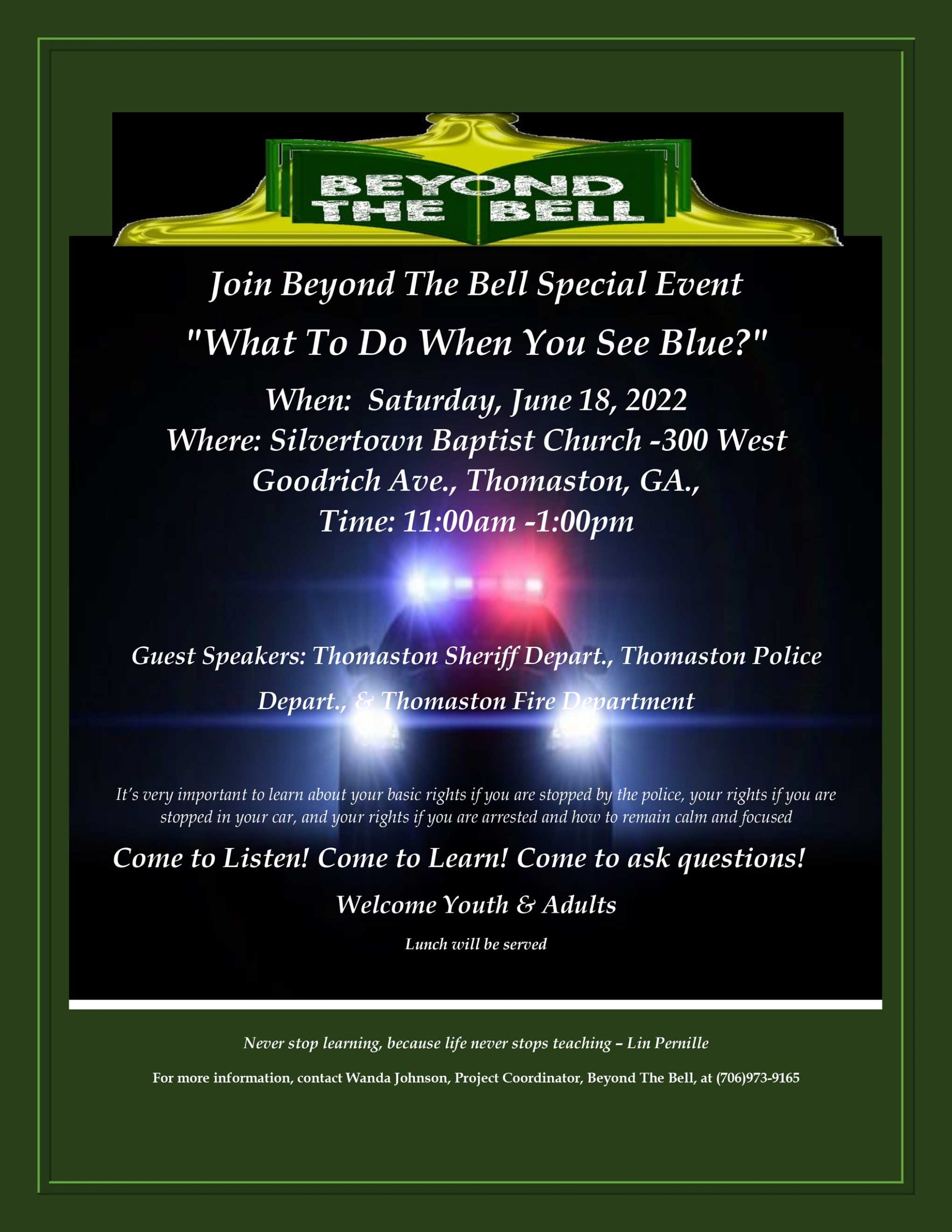 We offer Botvin Life Skills classes for young people ages 9-20 and parents in Upson County. Life Skills Classes are free! Topics covered in our Life Skills Classes include: Self-Image, Decision Making, Impacts of Tobacco, Alcohol, and Marijuana, Advertising, Violence and Media, Coping with Anxiety and Anger, Communication Skills, Assertiveness, and Conflict Resolution.
Beyond The Bell's Youth Leadership Cabinet meets weekly for youth to participate in youth development and educational opportunities. These students receive opportunities such as, leadership training, educational day trips and out of town trips, community service projects, development of Public Service Announcements, and networking opportunities.
We also offer community trainings and presentations to community organizations, churches, civic groups, and local government about impacts of alcohol and marijuana use and data surrounding this issue and other risky behaviors in our community. Learn More
MOST youth in Upson County do not drink alcohol or use marijuana!
In Upson County, we are looking towards a bright future without underage drinking and marijuana!
All of our services are free and open to the public!