WELCOME
Beyond The Bell Is Helping Spread The Message of
Substance Misuse Prevention!
The Weather has defeated us!
Due to the extreme heat of this summer, we have decided to postpone our Upson National Night Out Activities previously planned for August 1, 2023 at Park Street Park Thomaston, GA.
We are looking at a date in October for much cooler weather. Stay tuned for the new date and we appreciate your support of Beyond The Bell!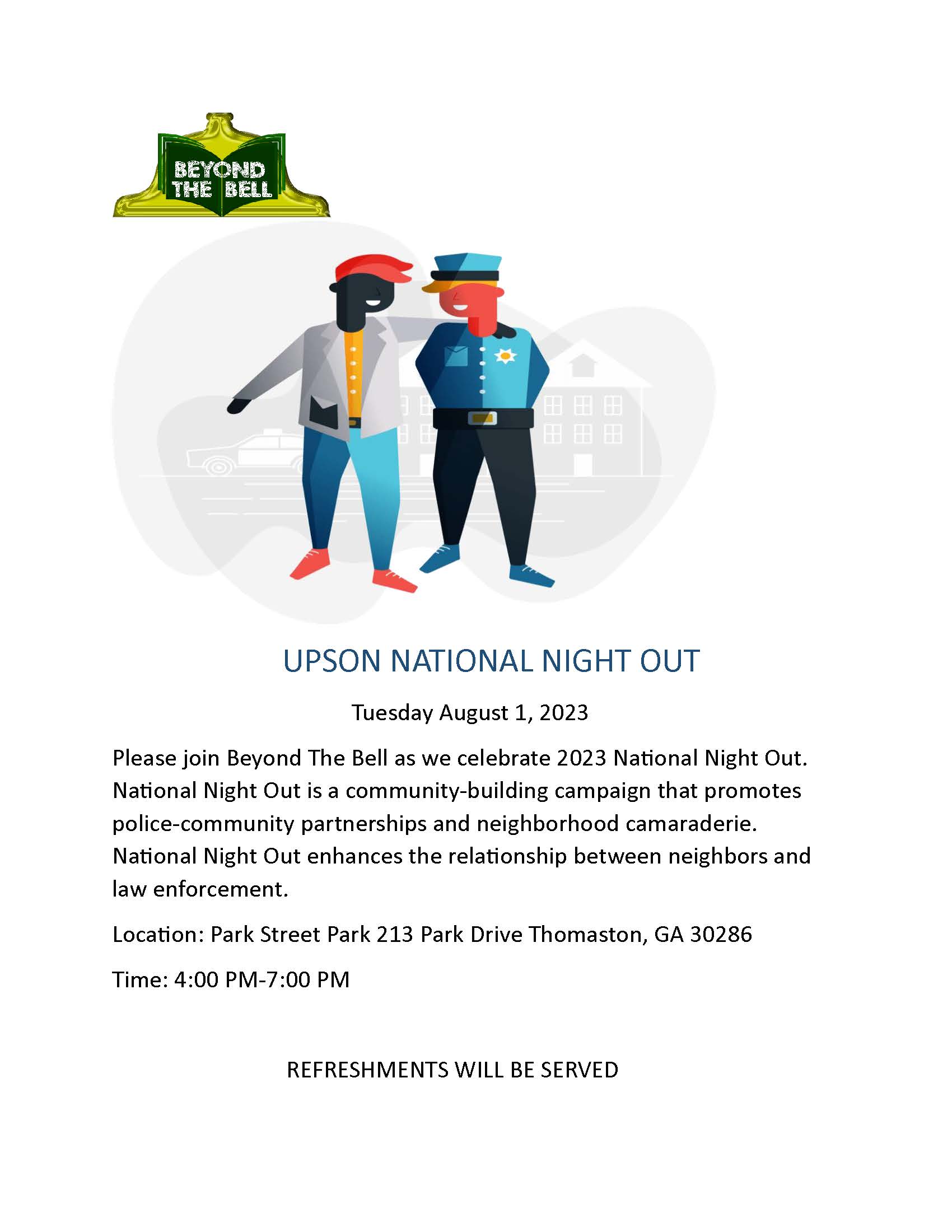 Please take our Community Needs Assessment Survey!
Get Involved
If you are between the ages of 9-20, have a child between these ages, or would like to help get involved in Beyond The Bell, please message one of our local communities on our contact us page or by calling them directly.
Our Communities
We implement our evidence-based strategies in these three focus communities