Data
Local, State, & National
The National Institute on Drug Abuse for Teens administers an annual survey for teen drug use. These surveys are taken each year by more than 42,000 teens in over 400 schools. The surveys are given to 8th, 10th, and 12th graders regarding their behaviors, attitudes, and values on drug use.
Although cigarette smoking has shown a significant decline among youth, the progress that has been made over the past 10 years may be threatened by the incline in vaping among youth.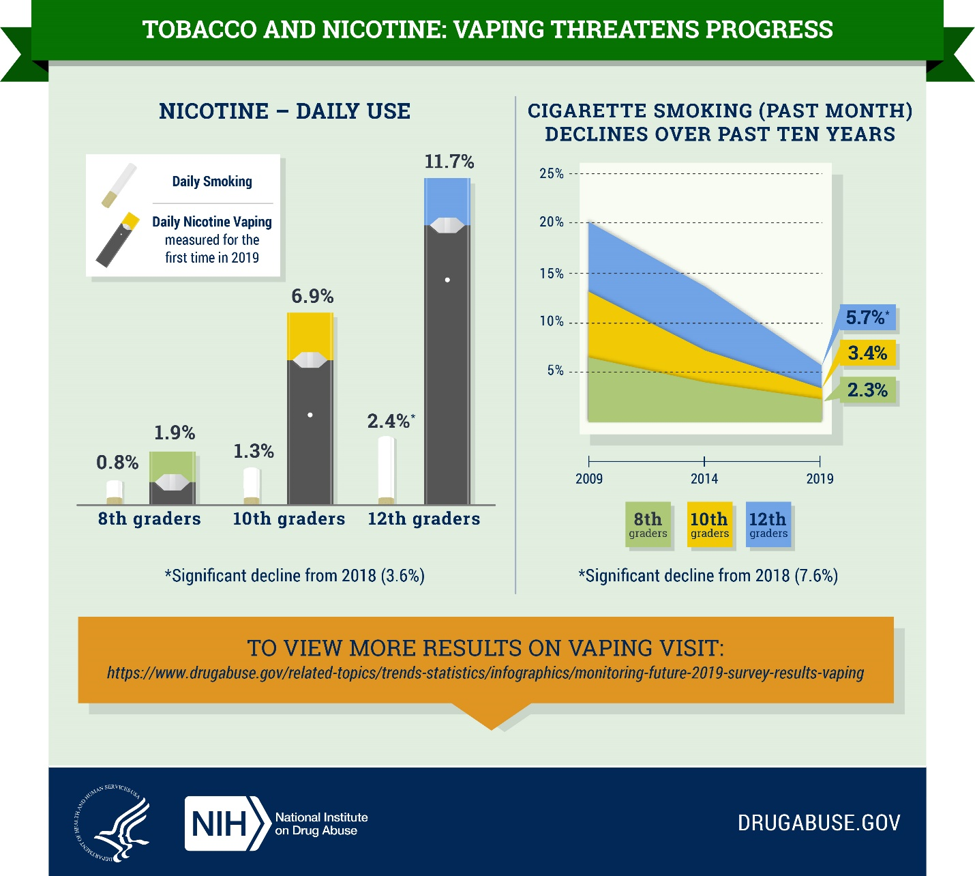 Teens in grades 8th, 10th, and 12th are vaping at high levels of 1.9%, 6.9% and 11.7% daily. Within the past month of taking the survey, these youth had vaping percentages of 9.6%, 19.9%, and 25.5%.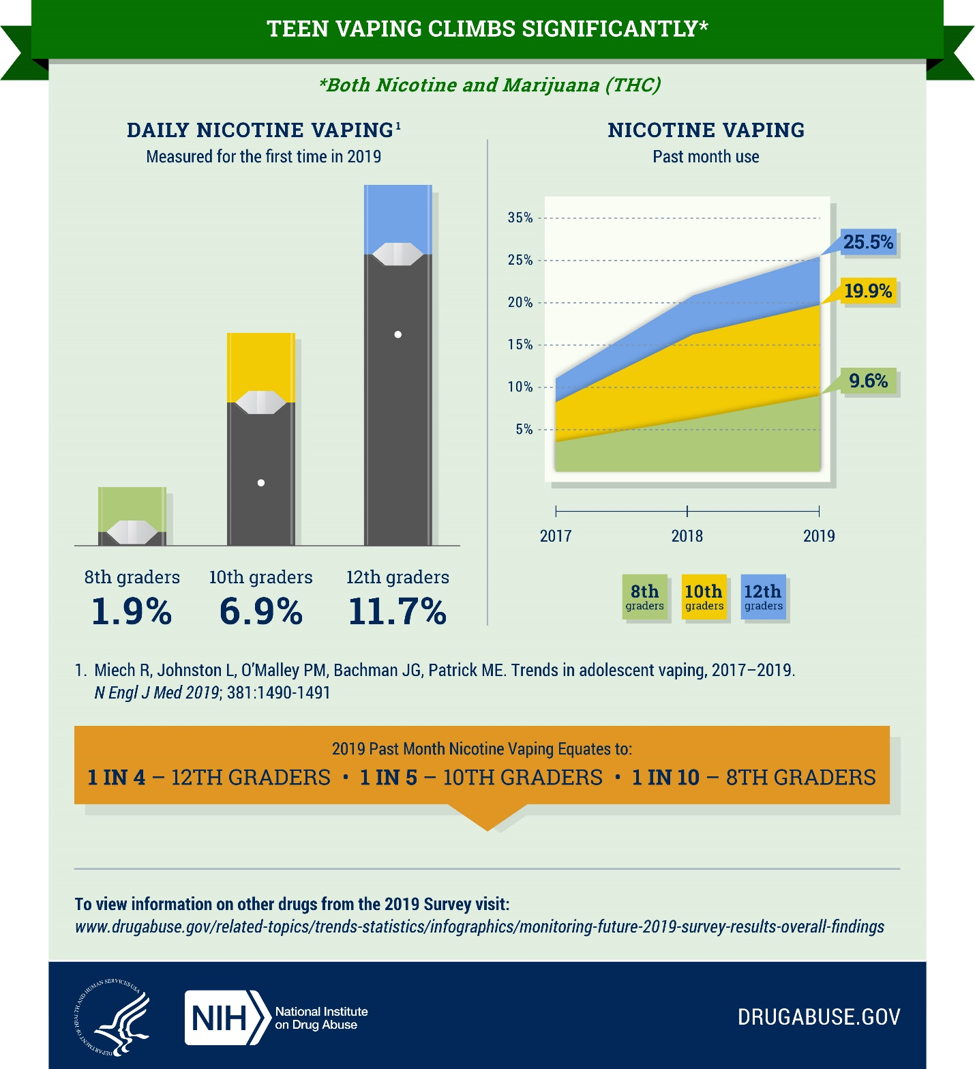 There was a significant increase in daily use of marijuana among 8th and 10th graders; however, over the past year, marijuana use among teens has been steady.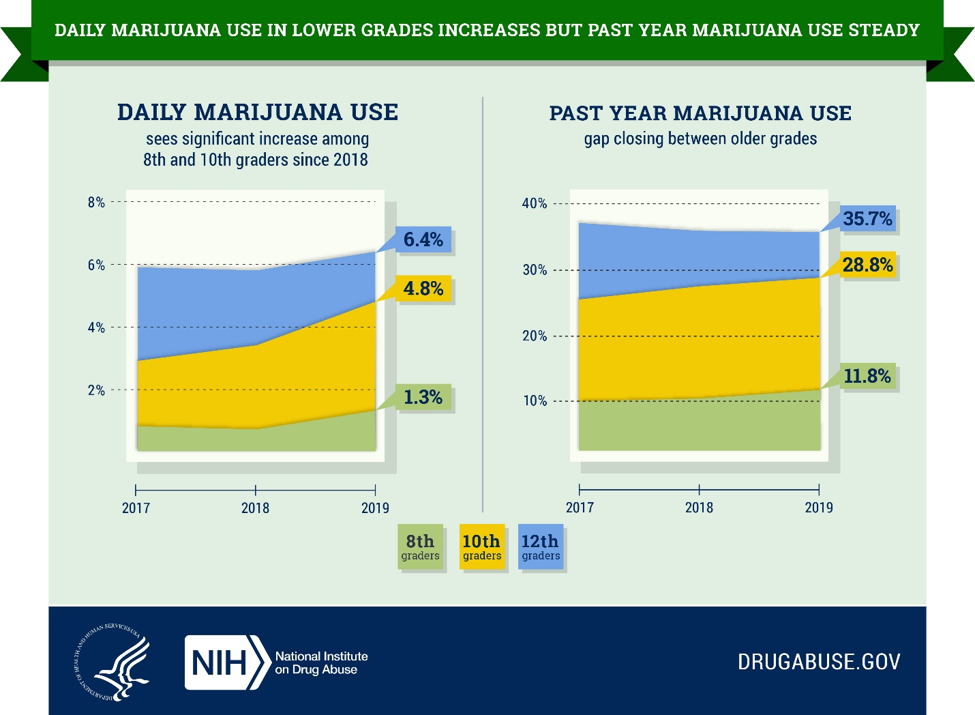 There has been a long-term decrease in alcohol use and binge-drinking among teens in grade 8th, 10th, and 12th. These declines are very significant, which demonstrates amazing progress.
Between 2017 and 2018, there was an increase in vaping among young adults (aged 18-22). There were significant increases in college students and non-college adults. Vaping increased from 6.1% to 15.5% among college students and from 7.9% to 12.5% among non-college young adults.