What's New with Beyond The Bell?
Take a look at all the latest events our organization has held throughout the City of Savannah, DeKalb, Rockdale, and Upson County!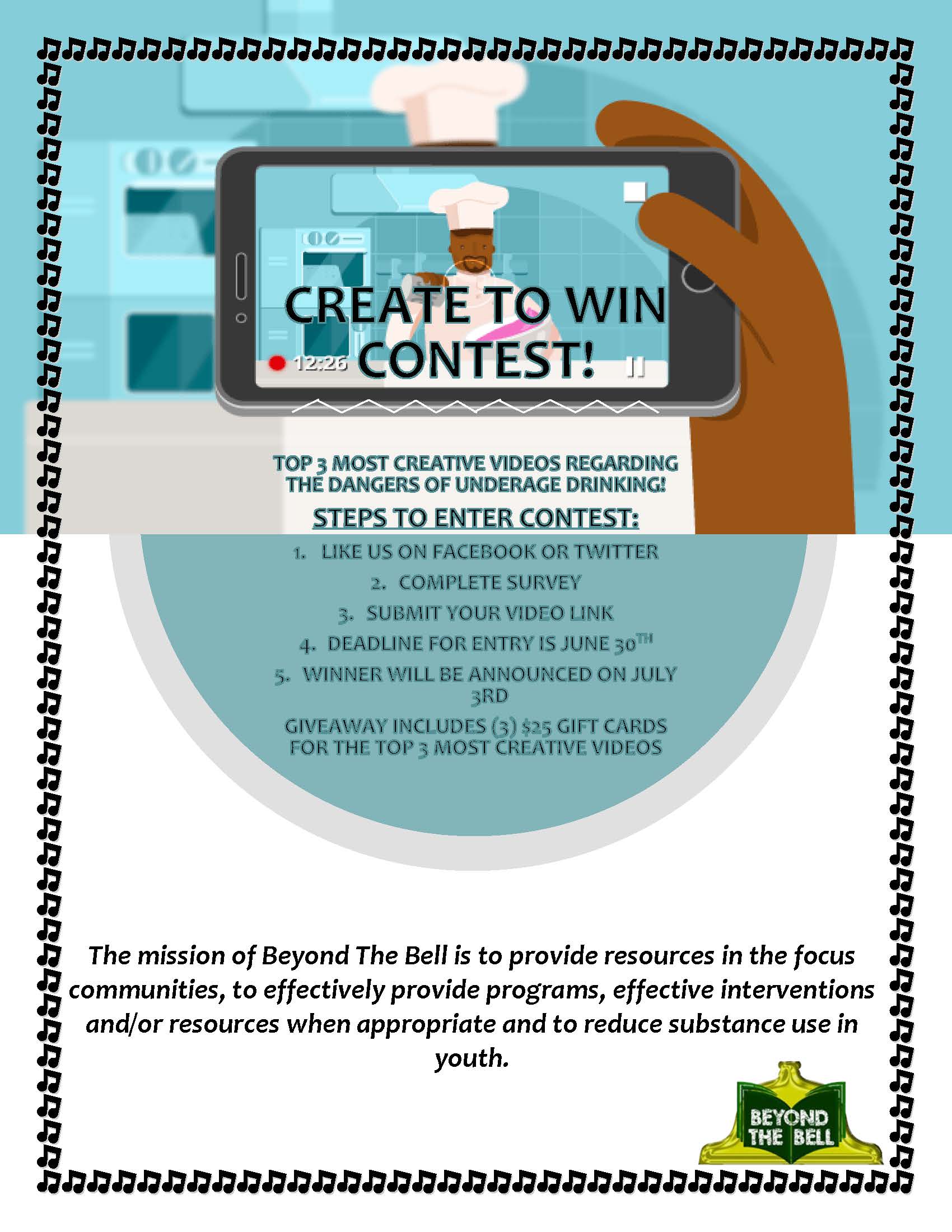 For your chance to win a $25 GIFT CARD,
create a 2-minunte video speaking about the dangers of underage drinking
. The TOP 3 most creative videos will win a $25 gift card and will have a chance to have their video posted on our Facebook Page and Agency Website.
Raffle Ticket Winners
Beyond The Bell had a $25 Shell Gas Card Raffle Ticket Drawing and we had THREE WINNERS, one from each region. Also, don't forget to visit our Region Facebook Pages for more exciting news and updates.
A BIG CONGRATULATIONS GOES TO:
Region 5 – Covardis Broadie, Urban Hope
Region 6 – Pastor Marvin Jones, Central Baptist Church
Region 3 – Harry Dean, Beyond The Bell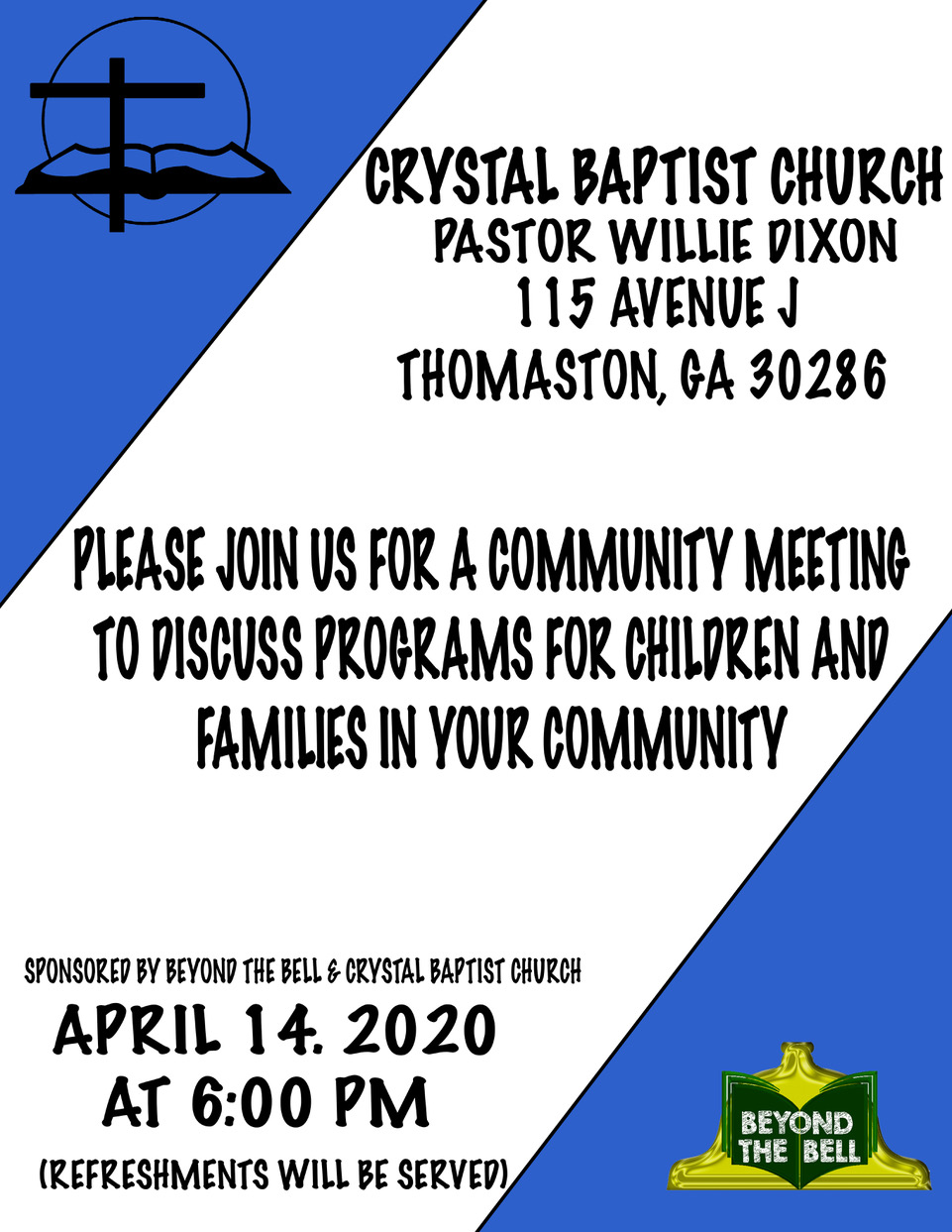 Crystal Baptist Church Partnership
Beyond The Bell Upson County is excited to announce their new partnership with the Crystal Baptist Church in Thomaston, GA. Beyond The Bell plans to work closely with Pastor Willie Dixon by providing the youth and their families with different programs and activities within their community in order to continue making a difference.
We will reschedule due to COVID-19. We will keep you updated on the new dates.
Must be 21 to Purchase Tobacco Products
On December 20, 2019, the President signed legislation to amend the Federal Food, Drug, and Cosmetic Act, and raise the federal minimum age of sale of tobacco products from 18 to 21 years. It is now illegal for a retailer to sell any tobacco product – including cigarettes, cigars and e-cigarettes – to anyone under 21. The State of Georgia follows the Federal guidelines with regard to the age change. The FDA will provide additional details on this issue as they become available.
(Source: Georgia Department of Revenue)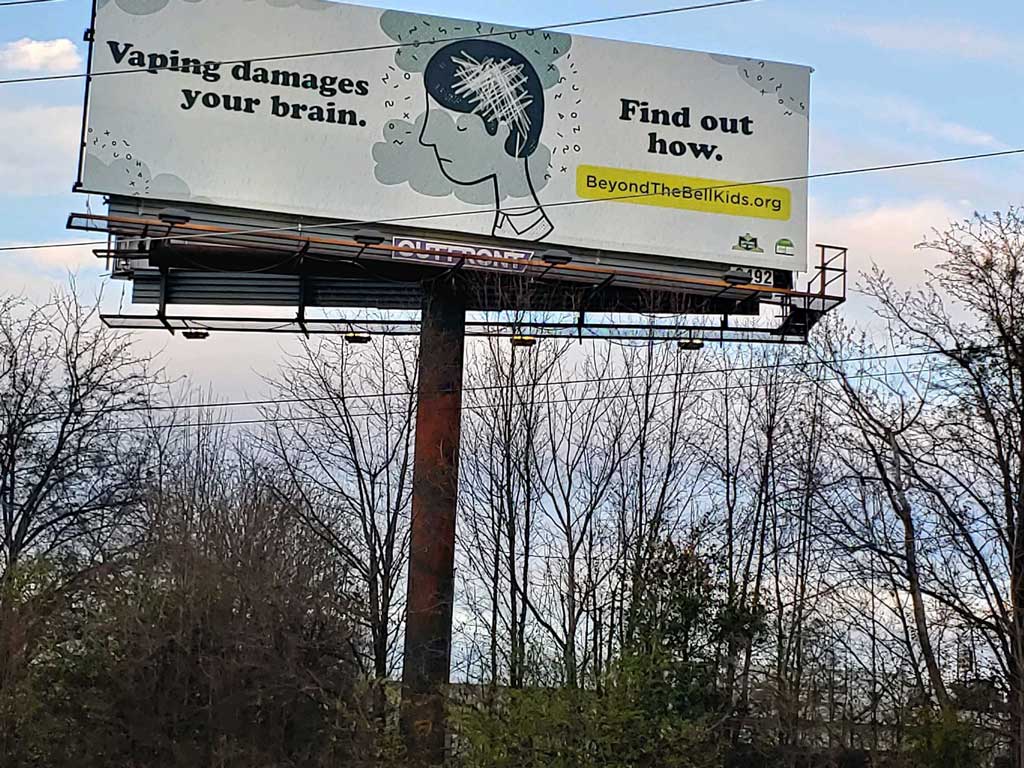 Environmental Messaging
Check out Beyond The Bell's new Environmental Messaging! Visit it in person, right outside the Dairy Queen on Evans Mill Road in Lithonia!
Leadership Cabinet Food Drive – Upson County
Beyond The Bell's Upson County Youth Leadership Cabinet kicked off the holiday season by holding a non-perishable food drive. Youth collected food items and provided boxes of food to five families in need. We are proud of our youth for their kindness and willingness to help others!
Police Department – DeKalb/Rockdale County
Beyond The Bell in conjunction with the City of Conyers and the Conyers Police Department distribute substance abuse prevention information and have fun with the Huntington Creek Community.
Town Hall – City of Savannah
Beyond The Bell in Savannah collaborated with our coalition and community partners to present "Ballers Don't Take Shots They Make Goals," a town hall to educate youth on the risks associated with underage alcohol and marijuana use and to empower youth with positive coping skills to resist! We had community key note speakers as well as special appearance from Larry "Gator" Rivers, former Harlem Globe Trotter Legend!
Communities Talk Festival – Upson County
Beyond The Bell hosted a Communities Talk Fall Festival at Saint Mary AME Church in Thomaston. At this event, youth participated in fun fall activities, games, and Red Ribbon Week Pledges. Then, youth, parents, and other community members came together for a panel discussion about youth alcohol and substance use. Panelist speakers included, Upson County Health Department,  Georgia Department of Human Services, Division of Family and Children Services, Division of Child Support Services, and Pastors from our faith-based community. 
Kick Out Drugs – DeKalb Rockdale County
Beyond The Bell in partnership with Salem Middle School recognized Red Ribbon Week with banners and a good old fashioned Kick Out Drugs kickball game.