What's New with Beyond The Bell?
Take a look at all the latest events our organization has held throughout the City of Savannah, DeKalb, Rockdale, and Upson County!
Last Days of Summer Community Event
Beyond The Bell celebrated the Last Days of Summer at the Augustus Lett Community Center on Saturday, September 12, 2020. Thank you to everyone that came out to enjoy some fun in the sun. Congratulations to our chili cook off winners!
Now Hiring Executive Assisstant
Alcohol and Drugs Show No Love
Juneteenth
Beyond The Bell partnered with Team 3 for a Juneteenth community event in Rockdale County. The event was amazing and the youth were able to broadcast their creativeness.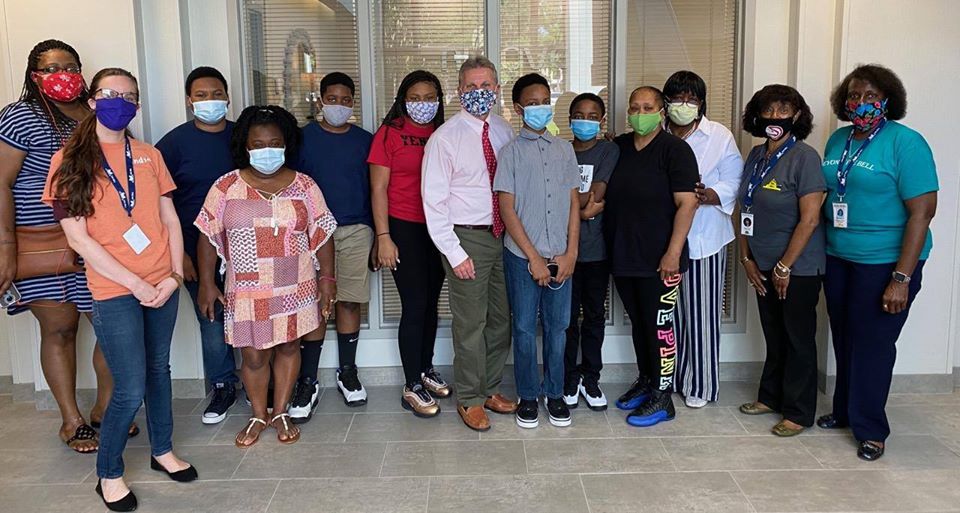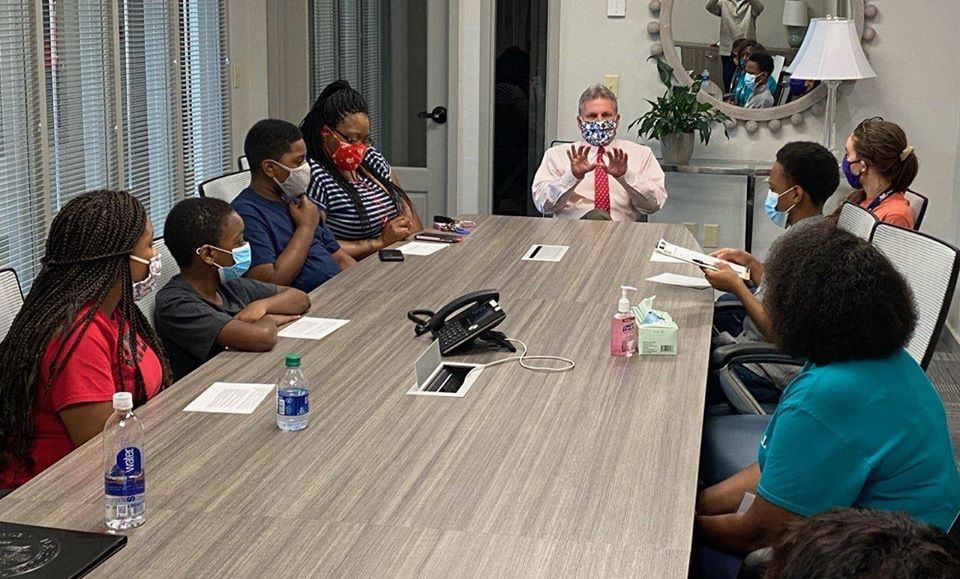 Representative Buddy Carter
Beyond The Bell was invited to meet Representative Buddy Carter in the City of Savannah. We train and encourage our youth to use their voices to express their concerns and solutions in the community. This was a wonderful opportunity to put that training into practice.
Have You Seen This Ad?
If you live in the City of Savannah and have seen this ad please take a moment to fill out a survey and let us know your thoughts.

Leadership Cabinet Food Drive – Upson County
Beyond The Bell's Upson County Youth Leadership Cabinet kicked off the holiday season by holding a non-perishable food drive. Youth collected food items and provided boxes of food to five families in need. We are proud of our youth for their kindness and willingness to help others!
Police Department – DeKalb/Rockdale County
Beyond The Bell in conjunction with the City of Conyers and the Conyers Police Department distribute substance abuse prevention information and have fun with the Huntington Creek Community.
Town Hall – City of Savannah
Beyond The Bell in Savannah collaborated with our coalition and community partners to present "Ballers Don't Take Shots They Make Goals," a town hall to educate youth on the risks associated with underage alcohol and marijuana use and to empower youth with positive coping skills to resist! We had community key note speakers as well as special appearance from Larry "Gator" Rivers, former Harlem Globe Trotter Legend!
Communities Talk Festival – Upson County
Beyond The Bell hosted a Communities Talk Fall Festival at Saint Mary AME Church in Thomaston. At this event, youth participated in fun fall activities, games, and Red Ribbon Week Pledges. Then, youth, parents, and other community members came together for a panel discussion about youth alcohol and substance use. Panelist speakers included, Upson County Health Department,  Georgia Department of Human Services, Division of Family and Children Services, Division of Child Support Services, and Pastors from our faith-based community.