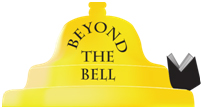 Hosted by: Beyond The Bell, Inc.
Time: Times of classes vary depending on hosting site
These courses are offered in Dekalb and Rockdale Counties. Each class is held for 2 hours once a week for 6 weeks. If needed, classes can be counted towards school credit(s).
Classes available for parents upon request!
Evidence – based programs used to cover topics such as:
To Survive and Thrive
Winning Cooperation
Responsibility and Discipline
Building Courage and Self – esteem
Drugs, Sexuality and Violence: Reducing the Risk Part I
Drugs, Sexuality and Violence: Reducing the Risk Part II

If you have any questions, please contact (770) 285-6037