DeKalb County/ Rockdale County
DeKalb and Rockdale counties are neighboring counties in Georgia. Beyond The Bell operates in all of Rockdale County and city of Lithonia/Stonecrest in DeKalb County.
Please take our Intercept Survey
We operate in DeKalb and Rockdale Counties under the Alcohol and Substance Abuse Prevention Project (ASAPP) to reduce the early onset of alcohol and marijuana use in 9-20 years olds. We offer Life Skills classes to youth and their parents to give them tools on how to succeed in life given certain situations and circumstances around them. After completion of classes, we hold a graduation ceremony because we love to celebrate our youth. In addition to classes, we provide awareness campaigns. Here are some examples:
"9 out of 10 young people surveyed in DeKalb County choose not to e-vape or use marijuana."
But not only do we offer those prevention methods in DeKalb and Rockdale Counties, but we do other things that to prevent substance abuse. For instance, Suicide Training for community members, bullying seminars for youth, Character building workshop, etc. Learn more about DeKalb County.
We understand that the youth is our future and we know peer pressure and other factors influence their choices. We want to provide youth and parents with resources to help them succeed in life. Have a question?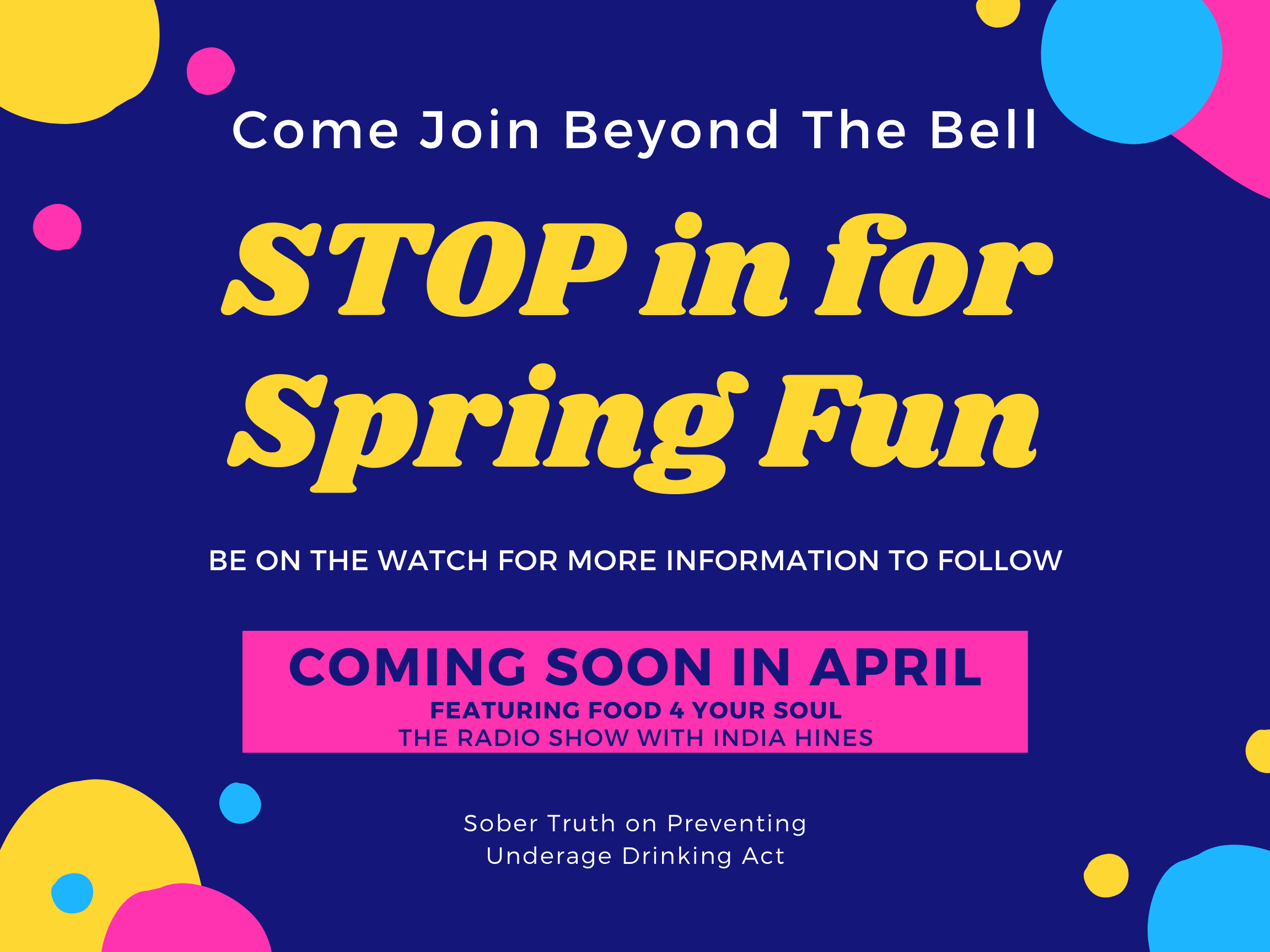 STOP Spring Event
COME JOIN BEYOND THE BELL AND STOP IN FOR SPRING FUN – EVENT COMING SOON IN APRIL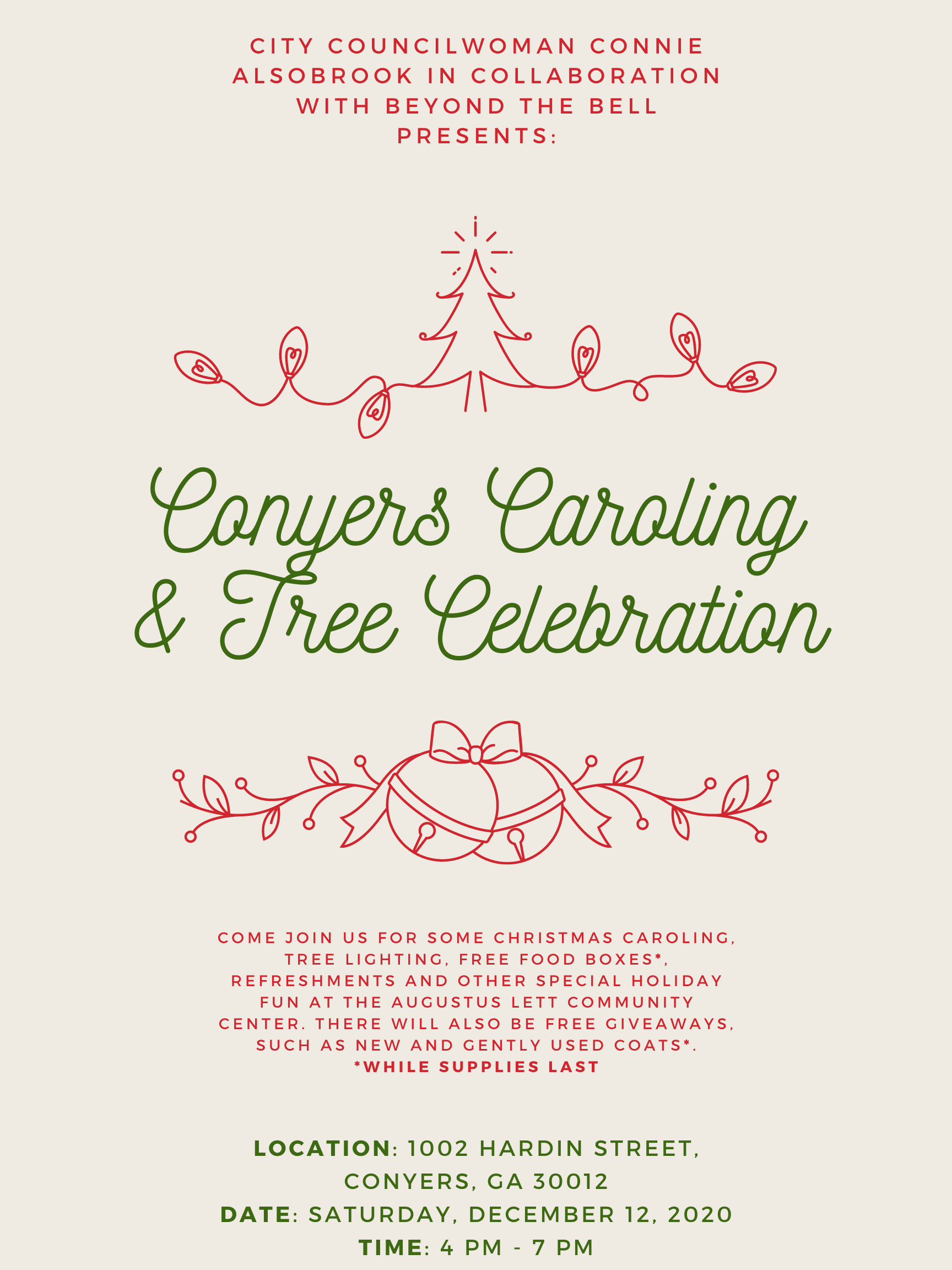 Holiday Celebration
On Saturday, December 12, 2020 at 4 PM, come join Beyond The Bell and City Councilwoman Connie Alsobrook in some holiday fun at the Augustus Lett Community Center. Bring your children and your holiday spirit for some Christmas caroling, tree lighting, holiday refreshments and other fun activities!
Please see the attached flyer and SHARE SHARE SHARE with your family and friends. Hope to see you all there!
Happy Holidays!